Free Download

Insurance 101: Everything You Need to Know
A Free Whitepaper from Royce Williams Insurance Agency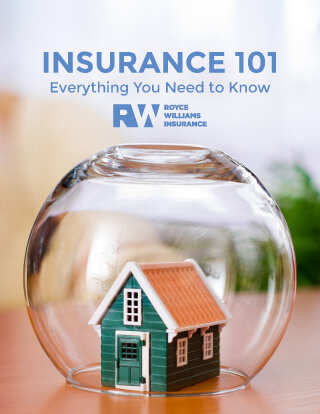 Find the coverage that's right for you! If choosing the appropriate insurance coverage seems overwhelming, we have the answers!
Our guide will help you wrap your head around the types of policies, coverage, limits, and terms that are available and will also help you figure out what questions you need to ask before you purchase a new policy.
We've got you covered. Our latest Ebook, Insurance 101, dives into the details, myths, and mysteries surrounding:
Homeowners Insurance
Auto Insurance
Renters Insurance
Life Insurance
"I love helping Nashville families stay protected."
I don't seem to be just another number. They seem very interested in helping me, and really have been. Thank you!!

Thank you for being my agent and for all the help with my accident. They started working on my car this morning. That was quick. I appreciate you.

Thanks for all your help in getting my car taken care of. you were on top off things when I needed it. Glad to have you on my team. Thanks again.

Throughout the years, whenever we've needed to change anything about our policy, Jan has been a fabulous help. She's friendly, thorough and responsive. I know for a fact that we would have changed companies if not for her incredible service.

Jimmy and I are more than satisfied with you, your agency, and Allstate. We have our autos, home and life insurance policies with you. We just had a wonderful claim experience. Evidently, we had some serious storm, wind and hail damage to our roof. Guess what? We now have a new roof, thanks to you and Allstate!! Thanks. We love your personal service!!!

You and your staff have always been terrific and responsive and reliable with all of our issues, home and auto. Congratulations and thank you. Top flight service is a rare commodity. You should be very proud. Your prompt follow through and attention to detail has earned an excellent reputation among my family and staff.

I just wanted to let you know, you are wonderful people.  Thank you for all you do for me and my family.

All State has been my insurance company for 11 years. Over the years, I have insured my apartment, 3 different cars, my home and my life. Royce has always gone above and beyond, making me feel important and valued. Many thanks!