Home: It's Where the Heart Is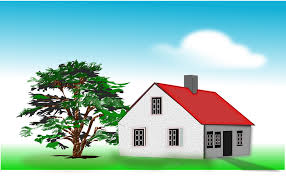 If you're one of the 62% of Americans fortunate enough to call themselves a homeowner, then your house is your refuge. It's the place where you laugh, read, cook, play, rest, and enjoy quality time with friends and family. It's the place where we toil: we mow the lawn, build swing sets, garden, paint, and maintain with love and house pride. It's the place where we proudly display family heirlooms and a safe haven for our most valuable belongings. And for most of us, it's our biggest expense and greatest asset. It's the the reason we work as hard as we do. Home ownership is, after all, the quintessential American dream.
Naturally, you'd do anything you can to protect your financial and emotional investments. Finding right home insurance policy is integral to your peace of mind and financial security.  It's no secret, therefore, that the homeowners insurance industry is big and complex.
Read on for the latest statistics and information about the home insurance industry and learn  how you can find the right policy for the right price.
Home Insurance Facts and Figures
95% of homeowners have insurance
More than 50% are underinsured
In 2014, 5.3% of insured homes had a claim
Claims related to wind or hail are the most frequent
Claims related to fire and lightning are the most costly
About one in 15 insured homes has a claim each year
About one in 30 insured homes has a property damage claim related to wind or hail each year
About one in 55 insured homes has a property damage claim caused by water damage or freezing each year
About one in 215 insured homes has a property damage claim due to theft each year
About one in 265 insured homes has a property damage claim related to fire and lightning
97.3% of all claims filed were for property damage (including theft)
Only 50% of homeowners said they prepared an inventory of possessions to help document losses
Tennessee Home Insurance Facts and Figures
Nashville's average median home value is $203,000
Tennessee has one of the highest incidents of sinkholes in the country
Most homeowners insurance policies exclude coverage for sinkhole damage; however, companies in Tennessee are required to offer the coverage
Tennessee ranks 19th in the country for average premium price
The average homeowners premium in Tennessee is $1090
Most homeowners policies do not cover flooding
In 2010, thousands of Nashville families learned about flood insurance the hard way; know your local FEMA floodplains and floodways
What You Should Know About Choosing a Homeowners Policy
There are three common kinds of home insurance coverage:
Cash Value after Depreciation: This generally covers the value of your house and belongings according to how much they're worth at the time of the claim, not at the time you bought them.
Replacement Value: The actual value, without depreciation costs.
Guaranteed or Extended Replacement Cost: The most comprehensive and inflation-resistant coverage guarantees the cost of rebuilding or repairing your home, even if it exceeds your policy limits.
How to Lower Your Premiums
Install security cameras, additional locks and alarms
Install smoke detectors and fire extinguishers
Connect your fire and burglar alarms to local authorities
For expert advice on selecting the right home insurance policy for your Nashville-area home, contact Owen O'Malley today.