Nashville insurance agency releases new downloadable guide to help renters, homeowners, drivers, and more find the coverage they need.
Nashville, TN: Royce Williams Insurance, a long-standing member of the Nashville insurance community, has released a new resource for Nashville-area residents to help them learn more about the different types of insurance coverage and how to find the policy that's best for them.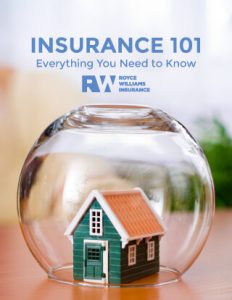 The new publication, "Insurance 101: Everything You Need to Know," is available for download online and joins the agency's collection of whitepapers on topics ranging from auto insurance to liability insurance. The agency also maintains a comprehensive and informative blog to help community members become better-informed consumers.
"It's our goal to provide expert guidance and advice to the community. We're trying to demystify the whole insurance business," said insurance agent Royce Williams. "There's a lot of confusion about the different types of insurance, who needs what, and how much coverage they should purchase. We developed our new resource to help the ever-growing Nashville community understand better their options. We want to make it as easy as possible for people to find and purchase the right level of insurance."
Royce Williams Insurance is committed to providing comprehensive legal services for all real estate transactions. Readers of "Insurance 101: Everything You Need to Know" will learn:
What all those industry-specific terms actually mean.

What kinds of insurance policies are available (and why they're important).

Tips for choosing the right level of insurance.

What kinds of questions to ask before purchasing a policy.
About Royce Williams Insurance
Royce Williams Insurance is an independently owned and operated agency dedicated to providing compassionate, personal, affordable insurance services in Nashville since 1989. Williams and his team of responsive insurance professionals take pride in offering affordable insurance policies that protect their clients and their families from the unexpected and help them reach their financial goals. The agency offers personalized service and crafts personalized insurance plans to fit any need and budget.